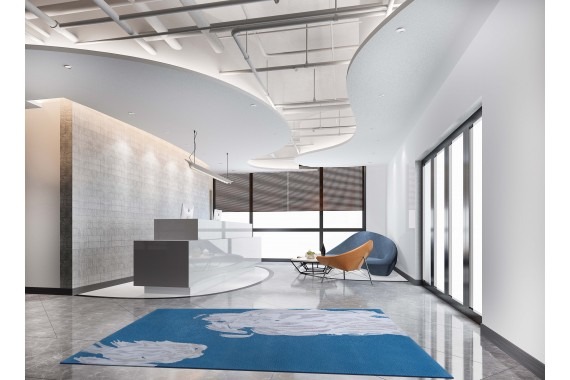 Within the world of handmade rugs we find different classifications according to material, patterns, shape... Or the length of his hair, which we will go into more depth today.
How is a long-haired rug different from a short-haired one?
Well, as is obvious, the main difference lies in the length of the pile of the rug. Before continuing, we must clarify that the surfaces that have the cut thread are understood as carpet, that is, those which are braided or knotted do not enter then. In addition to the length of the hair, the compactness of the fabrics can also be a criterion to take into account when classifying them as short hair or long hair.
So…
When is it said to be long hair or short hair?
Well, here we deal with a question that is not written in a universal standard, but in a common way it is established that it is a short-pile carpet up to about 10-12mm in length. Despite this, we must not forget that it will also depend on how compact the tissue is in case there is any doubt.
Advantages and disadvantages of each
long pile rugs
The main advantage of this type of rug is the texture that makes you feel intimate and in your home, every step remains on it with great detail. In addition, they are ideal for winter as they are very warm and help to combat the cold. These rugs also have a greater noise-insulating feature, making them great for multi-storey or block homes.
Regarding the main drawbacks that we find is its care. Being much longer, its difficulty in cleaning is greater since the dirt sneaks between the hairs. Plus, when temperatures rise, that warmth advantage can turn into something that can work against you. In addition, their fabric makes them even more delicate.
short-pile rugs
The main advantage to highlight is its less difficulty in maintaining it. By having shorter and more compact hair, dirt does not get inside the hairs, so it will be easier to vacuum and remove that superficial dirt. In addition, they are more timeless, that is, they will not accompany the cold so much, but they will not be exaggerated in summer either.
Its most notable disadvantage will be that it does not manage to give the feeling of home or warmth in the way that a long-pile rug does, since they are rugs that can be in places other than homes.
Where do you recommend putting them?
Despite the fact that, as we know, rugs can be placed anywhere in the room (even on the walls), taking into account the main advantages and disadvantages that we have mentioned, our recommendation is:
·Those with long-haired rugs should be more intended for areas where we are going to be barefoot or comfortable, such as the living room under the sofa or under the foot of the bed.
·Short-pile rugs are more versatile and, in addition to the living room or bedrooms, you can use them in passageways or dining rooms.
At Alp_ we have beautiful rugs in all kinds of patterns, colors, shapes, lengths... and many customization options to create the rug of your dreams. Do not hesitate to contact us and ask for your budget. Get the best rug!
Available in Alp_
This beautiful 30mm-high "Shaggy" long-pile rug will make your room a truly welcoming environment.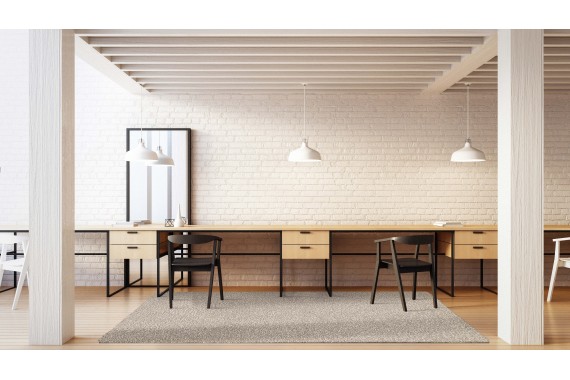 Others like "Marble" with shorter hair will bring that versatility and comfort to your home.