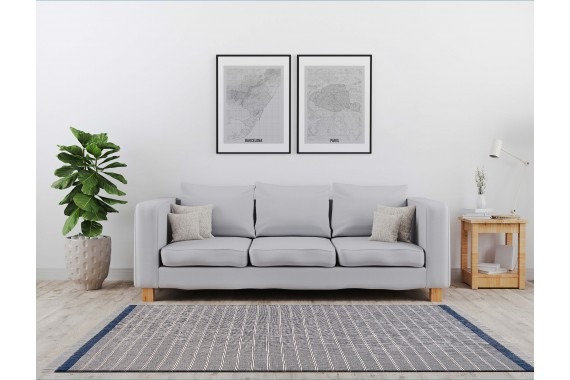 When we think of rugs in gray tones, calm and simple spaces that lack colors and a lot of fun come to mind. Well, today at Alp (https://alpcarpets.com/es/) we are going to show you that this is not the case, a gray rug apart from providing elegance to our room can give a lot of play in its decoration and with it we can get decorations really interesting and beautiful.
Gray is one of the most used colors both in fashion and decoration. Its versatility allows it to be combined with any other colour, providing balance and contrast to a room with green, red or blue tones or following a sober line of cream tones, for example. Its possibilities in decoration are practically endless.
Here are some ideas on how you can combine them!
Combine rugs in gray tones with green
A rug in shades of gray combines perfectly with accessories or other textiles in shades of green. With this color we get a fresh tone that contrasts with the other elements. Whether you like to have natural plants at home, or if you prefer to use decorative elements in this color, betting on green life is always a success. Regardless of the shade of green, it will make a perfect match with your gray rug. If you want to add a plus to your decoration, you can choose to include patterns in your gray rug. On the other hand, if you are one of those who opt for simplicity, a monochromatic gray rug will be your best ally in this case.
Decorate your room in brown tones with a gray rug
The wooden floors and brown tones contrast perfectly with the gray-toned carpets. Gray brings delicacy and tranquility by balancing and contrasting the brown tones. With the combination of these two tones we can give a touch of cozy as well as elegant. A soft surface can also be an exceptional bet for the comfort of the room.
 https://alpcarpets.com/en/handwoven/810-alpujarra-relieve-mota-normal.html
Bet on contrasts
To achieve a most cheerful combination, it is very fashionable to contrast the gray and plain tones of a room with some striking decorative element in strong tones. Red, yellow, orange or blue can be very good bets with which you can contrast to get that fun and warm touch that you like so much.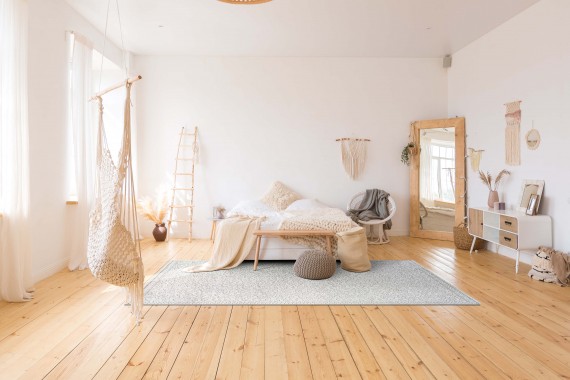 Purity white that matches the gray of your rug
If you combine two colors that go with everything, the result can only look good. That happens when white and gray are combined. In a house with white tones, gray will add a note of sophistication, elegance and class.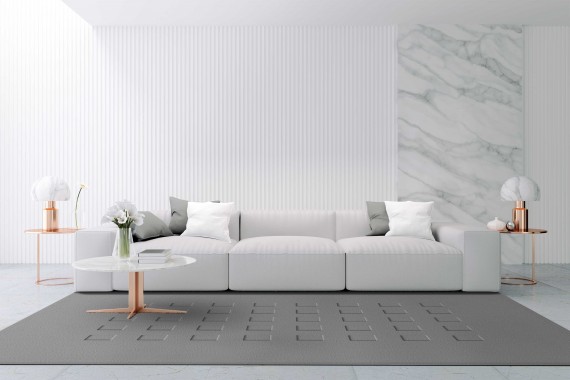 Use textures
To give a different touch to your room in gray tones, you can use monochrome gray rugs with different textures and reliefs. With them we achieve a sensation of comfort and at the same time of contrast with the different decorative elements of the room.