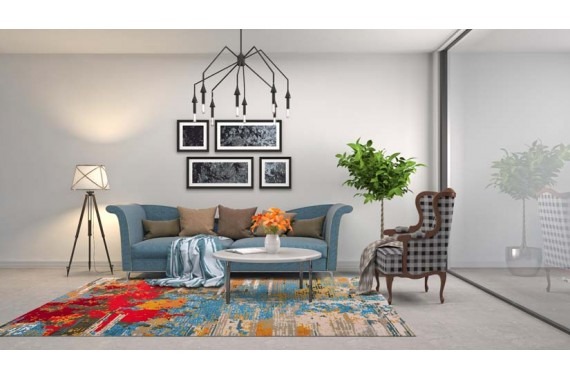 As we already know, handmade rugs have become an almost necessary element in our rooms due to their great contribution to them. Not only does it do so on a decorative level, but it also manages to provide warmth and delimit spaces to create more special places
On many occasions, when we are about to choose our rug, the classic ones do not fit our tastes and the plain monochrome ones can seem boring, that is when the abstract rugs take center stage.
Abstract rugs are those that do not have a specific style or shape, but rather require imagination and attention to understand what it conveys to us, like paintings, they are true works of art. Therefore, with these rugs you will get the eyes to focus on it.
What aspects should be taken into account for decoration?
As we have said before, abstract rugs are rugs that capture the attention of the room, so we leave you some tips that will help you decorate around them.
The size
As they are rugs that must attract attention to be understood, the larger they are, the better. But this will also depend on the space you have to put it for it:
If it is a small space, use lighter tones to give more amplitude.
If it is a very large space, you can resort to more striking and dark colors so that the room is more full.
 The colors.
The best option is to think about what colors you want to choose for the room you want to put the rug in, since this will make your search easier by focusing on those that are of that color. To choose the colors that it should have, you should look at the decorative details that already exist in the place, such as upholstery, furniture, cushions or curtains.
Choose the place where it will be.
If you start to see rugs without knowing where they will be placed, it will be more difficult for them to fit perfectly, since they must be adapted to the room and the space it delimits. For example, if you buy it rectangular and finally the space to put it is under a round dining table.
Also, if you want to find a space to put it, you can make changes to the furniture and thus measure that available space.
The abstract rugs of Alp_
At Alp_ we have collections of design or contemporary rugs in which we can find numerous abstract designs that will surely fit perfectly with your room. In addition, in many of them you can customize their size so it will be much easier.
To home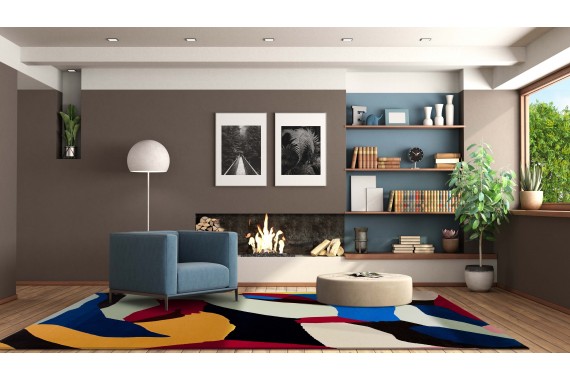 It is a rug that combines strong colors such as mustard, red or electric blue with black, creating a beautiful contrast that captures all eyes in the room.
My people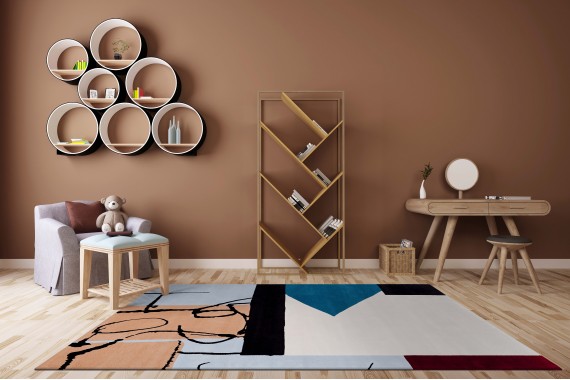 If you like the fusion of abstract with geometric touches and the decorative colors are earth tones, "Mi pueblo" is your rug as it achieves a very fine decorative touch with its combination of warmer colors with colder ones such as blue.
Shadow and light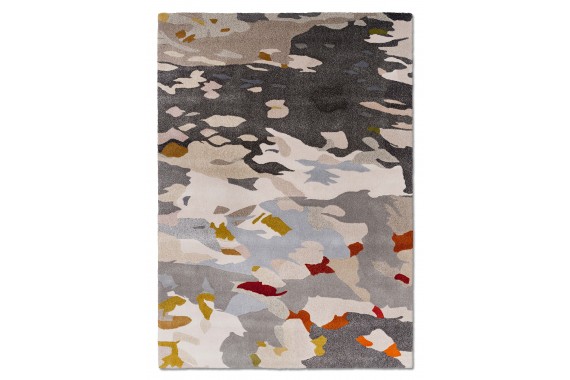 Pure virgin wool rug that, through the combination of greys, earth tones and warmer colours, manages to convey a message that clearly lends itself to our interpretation.
Waves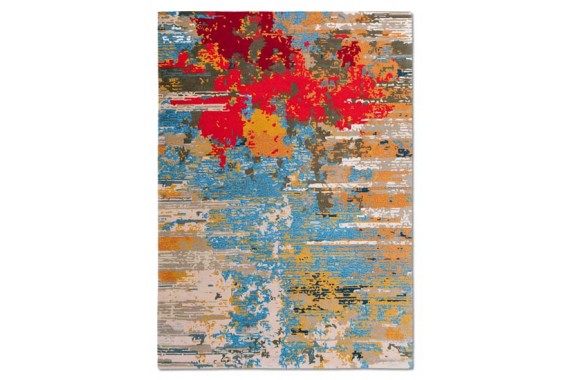 With a more colorful touch and made by Manual Tufting we find Waves. This rug will not disappoint people who have the opportunity to see and understand it, as much as it does with the works of art themselves.
Do not hesitate to contact us and request your quote to find the rug of your dreams. We will be delighted to welcome you and help you find it. We will wait for you!