Designer rugs
Rugs are more than just a decorative element, they are pieces of art.
At alp_ , this idea is a cornerstone of our process, and is the reason our designers work day after day to create unique pieces that serve to complement your room's furnishings. Whether you choose a minimalist design or something more elaborate
Designer rugs
There are no products in this category
Search what you are looking for
More about Designer rugs
Designer rugs have become increasingly popular in recent years. That is why at alp_ we offer you numerous types of rugs so that you can opt for a trend or a specific style according to your favorite artist.
At alp_ rugs are designed by a team that works day after day to create unique pieces that add an exclusive style to your home.
Our rugs are a perfect choice to bring a modern design to your living room. Made by hand with drawings and colors that will not leave your guests indifferent.
Let yourself be surprised by an element of art that, in addition to decorating the place, will complement your living room with sophisticated or minimalist designs, carefully made with the highest quality materials, so that you can enjoy the item in your home for a long time.
Technique used.
The technique used for making it is manual tufting, so you can enjoy a unique piece, handcrafted by expert craftsmen, which guarantees quality and a unique commitment to the rug, as well as allows you to personalize the carpet to your tastes and needs if you wish.
Materials.
Regarding the materials, we have the highest quality, being able to choose pieces 100% pure virgin wool, 100% natural linen, or even natural silk. All fabrics are natural and environmentally friendly.
- Wool is a material with greater durability that also provides very attractive natural properties for many customers.
- Silk offers greater lightness and refinement.
- Linen is fresher and harder. In addition to helping you perspire, this material does not allow bacteria to grow on it.
With all this, we guarantee that at alp_ we work to guarantee that all the processes that are carried out to manufacture a carpet are respectful with the environment, maintaining our commitment to the quality of the fabrics, as well as promoting sustainability.
Prints.
You can opt for different designs and patterns, from smooth rugs or with fine stripes if you prefer a more minimalist design, some floral prints, or abstract designs for the more daring who want to give the room a more contemporary touch.
A rug is a work of art exhibited in your living room, it is a work devised by an artist who embodies the concepts that he has in mind on a loom.
Among the models that we can offer you, we have carpets designed by designers such as Gloria García Lorca, Jacobo Pérez Enciso, Lis Beltrán, Pepe López, and our team of designers who work every day to offer you modern and high-quality rugs.
At alp_ we have a multitude of different carpet models in our catalog to ensure that you always find a model that you love.
Among all the designer models, we can highlight some of them according to the design that best matches the decoration of your living room.
The Arbre carpet. Designed by Lis Beltrán to create a unique and elegant environment, handwoven and composed of 100% pure virgin wool. This rug has a pattern that will attract more customers who enjoy a design reminiscent of elements of nature.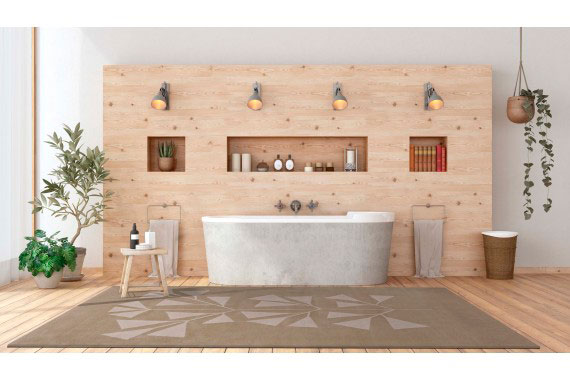 The Burashi rug. With an abstract design for lovers of contemporary art. Its design, made by Jacobo Pérez Enciso, reminds us of Japanese culture. Handwoven in 100% pure virgin wool.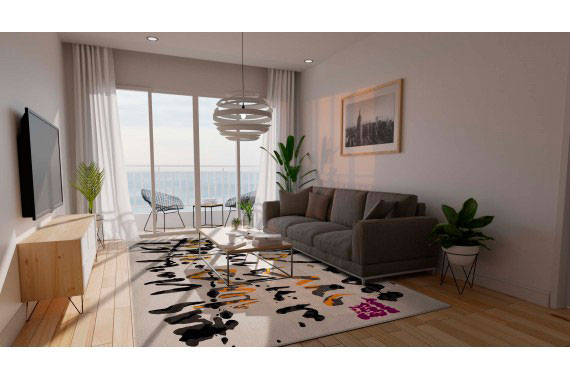 The latest rug that we present to you today, the Quadrat, is designed for lovers of minimalism. It will look exceptional in your living room with black and white details.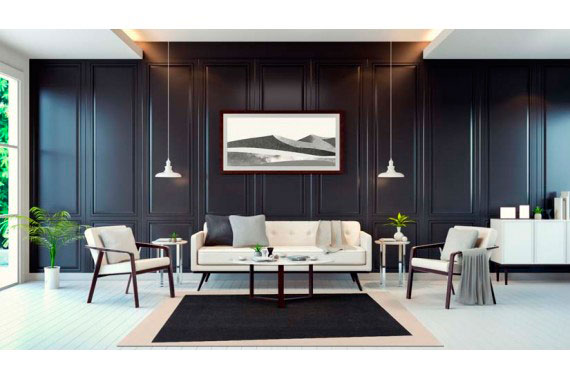 It can be customized in both colors and fabrics. If you want to customize your rug, you can do it from the "request a quote" button; We will send you more information to meet all your expectations and offer you a unique and exclusive rug for you.